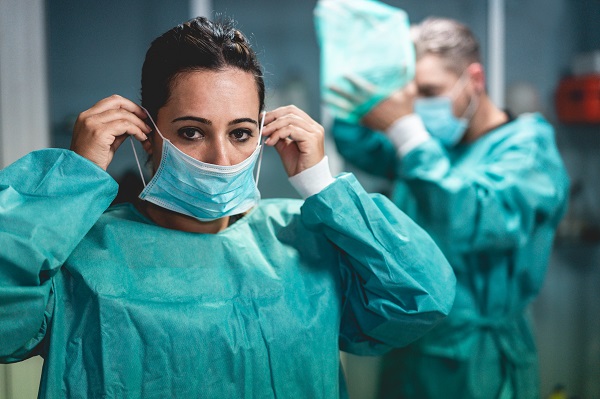 A toothache is often the first sign that you need to visit the emergency dentist. If the toothache persists for more than a few days, you could be dealing with an infected tooth or worse. Without treatment, the situation may worsen and cause eventual tooth loss. The dentist will examine the tooth to learn the cause of the discomfort. Whether the pain is mild or severe, you can be sure of improved oral health and comfort at the end of the treatment.
Emergency visit for a toothache
Many patients often want to know when the pain they feel in their tooth counts as an emergency. The answer depends on certain factors. Someone dealing with bleeding or a knocked out tooth requires urgent attention and a trip to the dental office. Patients will need to store the tooth properly and keep it moist until the dentist can restore it to its position. To manage bleeding, apply pressure to the area to cause a blood clot in the tooth socket. Avoid postponing a trip to the emergency dentist if this is the case.
Tooth pain can occur in different forms, from a mild, dull ache to sharp, nagging pain. Pain should also mean sensitivity to touch and temperature. Patients need to understand that pain is not normal and certainly not something to endure. If pain continues for a while and reoccurs despite over-the-counter meds, a trip to the emergency dentist is necessary. An assessment will be important, especially if there are other symptoms like fever, loose teeth, swollen gums or jaw, dental abscess and difficulty breathing or swallowing.
Some dental issues can wait a while before a dental appointment, but it depends on the severity of the condition. While a chipped or cracked tooth may not exactly fall into the emergency category, it might be if the fracture causes pain. A toothache can wait if the pain is bearable, and there are no symptoms of infection. When the patient is unsure if the situation is an emergency, it is better to visit the dental office anyway and have the dentist address whatever concerns are present.
Avoiding a dental emergency
Many dental emergencies can be avoided by booking regular appointments with the dentist. Dental professionals do their best to keep the teeth healthy and free of cavities or decay. The patient will also get helpful tips on how to prevent dental emergencies from happening. The dentist may recommend getting a custom mouthguard to prevent damage to the teeth and oral tissues for those who engage in contact sports. Patients should also avoid biting or chewing on hard objects that can break their teeth.
Contact the emergency dentist
An emergency dental visit can solve much more than a toothache. You need to pay attention to your oral cavity and avoid ignoring the warning signs, which could mean something more serious. If you are dealing with a toothache and other symptoms like bleeding or inflammation, consider visiting the emergency dentist. They will find the underlying cause and develop a treatment plan to relieve pain.
Request an appointment here: https://cosmeticdentistsilverspring.com or call Lee Dentistry at (301) 605-1123 for an appointment in our Silver Spring office.
Check out what others are saying about our dental services on Yelp: Emergency Dentist in Silver Spring, MD.
---
Related Posts
August 15, 2020
An emergency dentist is a great resource to make use of when dealing with an infected tooth. If infections go ignored, they can become significantly worse. There are a lot of signs to look out …