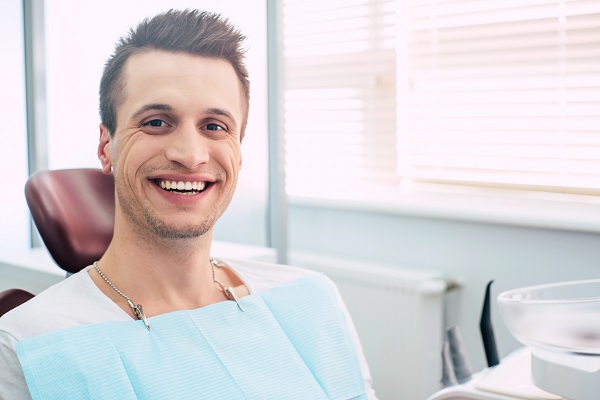 A dental filling procedure is a common general dentistry treatment. Patients of all ages can benefit from this procedure as it is restorative, therapeutic, and very helpful when needing to address a tooth that is in bad shape. While it has been the standard for performing dental restorations, some people are unfamiliar with how the actual treatment works. Ready to find out more?
About dental filling procedures
Below is a quick overview of dental fillings, including what they are and how the treatment works. It can be helpful to review the following information when preparing for the procedure.
Understanding what dental fillings are
A dental filling is a restorative procedure done to repair a tooth that is decayed, chipped, cracked, or broken. However, most commonly, general dentists perform it for patients who have cavities. Dental fillings can be made of gold, ceramic, silver amalgam, or composite resin. However, the composite resin is used primarily for temporary dental fillings or baby teeth as the material does not last very long and is not the strongest.
The dental filling treatment process
A dental filling procedure consists of a few easy steps, which are outlined below:
The patient is numbed and sometimes sedated using nitrous oxide, which is also known as laughing gas. Both of these practices are used to keep the patient comfortable during the placement of the dental filling. While there is not any severe pain, the removal of the infected parts of the tooth can be uncomfortable
Once the patient is numbed and comfortable, the dentist begins the treatment by removing the infected parts of the tooth with a dental drill
After all of the infected parts of the tooth have been removed, the dentist will clean the tooth cavity out carefully and efficiently. Cleaning is necessary in order to remove debris that may have been left behind from the dental drill. Cleaning is also done in order to disinfect the inner cavity
To finish, the dentist will place the dental filling, which may be composed of gold, ceramic, silver amalgam, or composite bonding, if it is a temporary fix
After a dental filling procedure, the patient may experience sensitivity or soreness in, on, and around the tooth, which is completely normal. An over-the-counter pain reliever can be taken for a day or two to remedy any discomfort. General dentists recommend that the patient avoid hard or sticky foods for a couple of days to allow for proper healing. Oral hygiene should be maintained as normal, however, it is important to be gentle around the filled tooth.
Do you currently need a dental filling?
When needing a dental filling procedure, it is best to consult directly with a general dentist to get started. A quick evaluation can be done in order to determine the appropriate course of action. Additionally, the dentist can answer questions or address concerns that the patient may have. Contact us today to find out more about the dental filling process or to schedule an appointment.
Request an appointment here: https://cosmeticdentistsilverspring.com or call Lee Dentistry at (301) 605-1123 for an appointment in our Silver Spring office.
Check out what others are saying about our dental services on Yelp: Dental Filling in Silver Spring, MD.
---
Related Posts
April 1, 2020
An experienced cosmetic dentist spends much of their time repairing the damage that results from tooth decay. Hundreds of patients and many years of practice afford cosmetic dentists intimate knowledge of different tooth restoration techniques, …