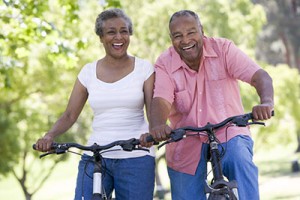 If you are interested in information regarding a full mouth rehabilitation vs smile makeovers, we encourage you to call (301) 605-1123 and schedule an appointment with our Silver Spring, MD dental office. At Lee Dentistry, we offer more comprehensive treatment solutions than what you can find at a traditional 20902 cosmetic dentist. Beyond improving your appearance, we are a restorative dentist that can restore the functionality of your smile after an accident, infection or old age has compromised it.
Full Mouth Rehabilitation vs Smile Makeovers
As a restorative dentist, the biggest difference that we see is that a smile makeover tends to focus on the appearance of the smile only. Using solutions like teeth whitening and veneers, a cosmetic dentist will remove stains and cover teeth to hide imperfections like gaps, stains, or sizing issues. As a result, smile makeovers do an amazing job of improving your appearance. Since we are a Silver Spring cosmetic dentist office, we can do all of this and more.
We can provide you with a full mouth rehabilitation which means we can improve the way that your smile looks while also giving you the full functionality that can only come from a full set of healthy teeth. At Lee Dentistry, we understand that if your smile looks amazing, but some of your teeth are damaged, infected, or missing, only a portion of the problem has been solved. We prefer to identify any health or functionality challenges you have first, identify ways to solve them, and do so in a manner that is also aesthetically pleasing.
Solutions Used in a Full Mouth Rehabilitation
Dental crowns. As a restorative dentist, we use dental crowns on a regular basis to correct teeth that are cracked, chipped, missing a lot of the enamel or are in need of protection. Since dental crowns surround teeth, they prevent anything from coming in direct contact with them. This restorative solution is a commonly used alternative to extracting teeth.
Dental veneers. If teeth only have minor cracks and chips, we can restore them using dental veneers. Veneers are bonded to the surface of teeth and are famous for creating Hollywood-style smiles. They are also used to cover dark stains that were not removed with teeth whitening.
Dental bridges. At Lee Dentistry, we use dental bridges to replace missing teeth. Dental bridges are popular because they are secure and natural looking.
Dental implants. When you visit our Silver Spring, MD cosmetic dentist office for a full mouth rehabilitation there is a good chance that you are missing, at least, one tooth. If this is the case, you should seriously consider dental implants. This is the best way to replace lost teeth because the implant is secured to the jawbone. As a result, your new tooth will have increased stability and strength. Simultaneously, dental implants help to preserve the density of your jawbone after tooth loss.
Schedule an Appointment to Learn More About Full Mouth Rehabilitation vs. Smile Makeovers
Whether you are interested in teeth whitening, dental bridges, dental crowns, veneers, or dental implants, we can help. At Lee Dentistry, we are in the business of creating beautiful smiles, helping patients in Silver Spring and the 20902 area to regain their self-confidence. To learn more about our solutions, call (301) 605-1123 and schedule a consultation.
---
Related Posts
March 6, 2019
Recently, there has been a surge in the number of people seeking a perfect and attractive smile through a smile makeover. What you need is a dental practice with the skills, expertise and technology to …
---